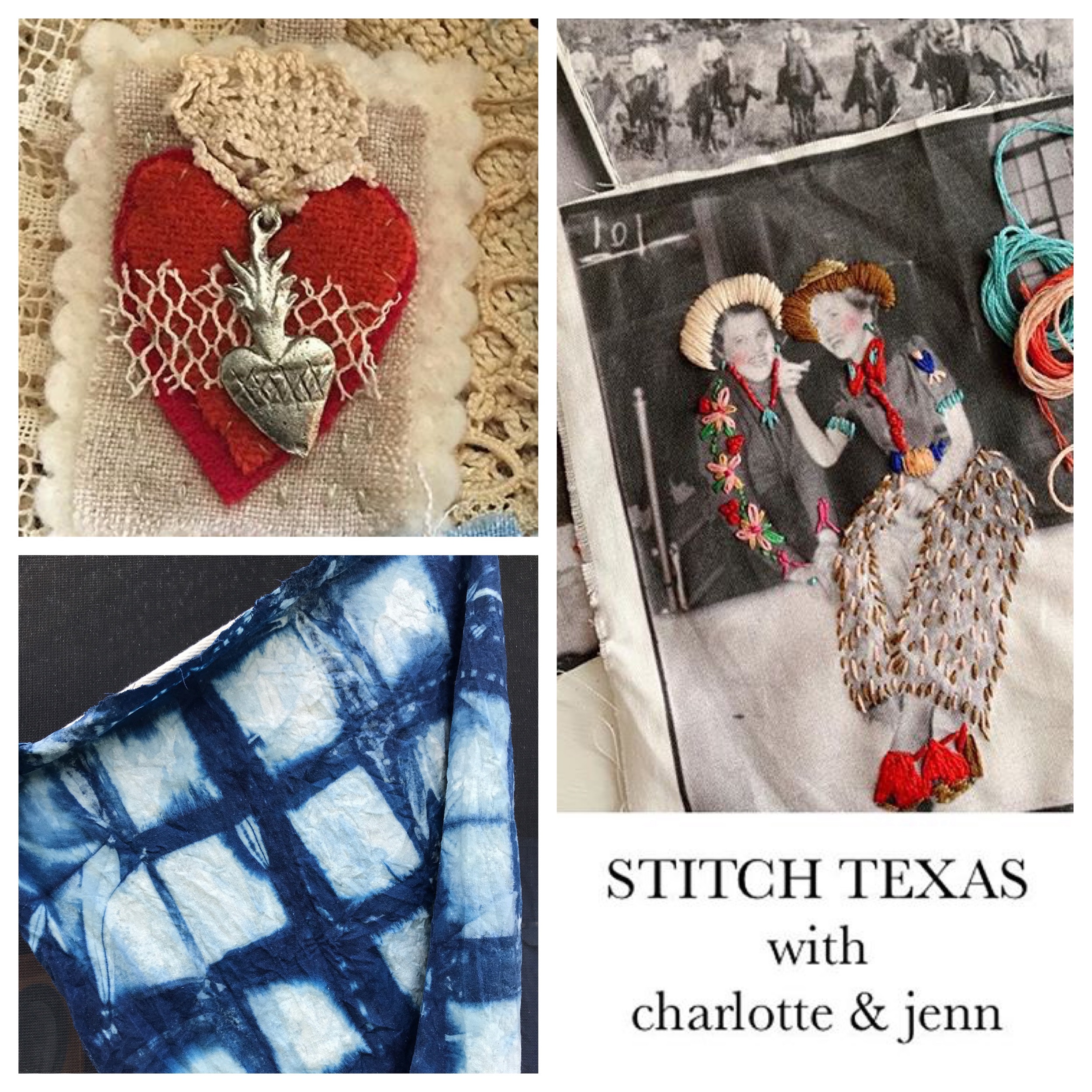 October 4-6, 2019
Join Charlotte and Jenn in Waco for
STITCH TEXAS
We are so excited to share and celebrate our love of stitching and the down home hospitality of texas!
Class descriptions are below!
We encourage any and all skill levels to join us!
Registration:
call Paper Crown to book your spots!
254-224-7436
Cost:
each class sold separately.
classes will need to be paid for by september 1st.
you will be invoiced by charlotte or me OR you can pay by check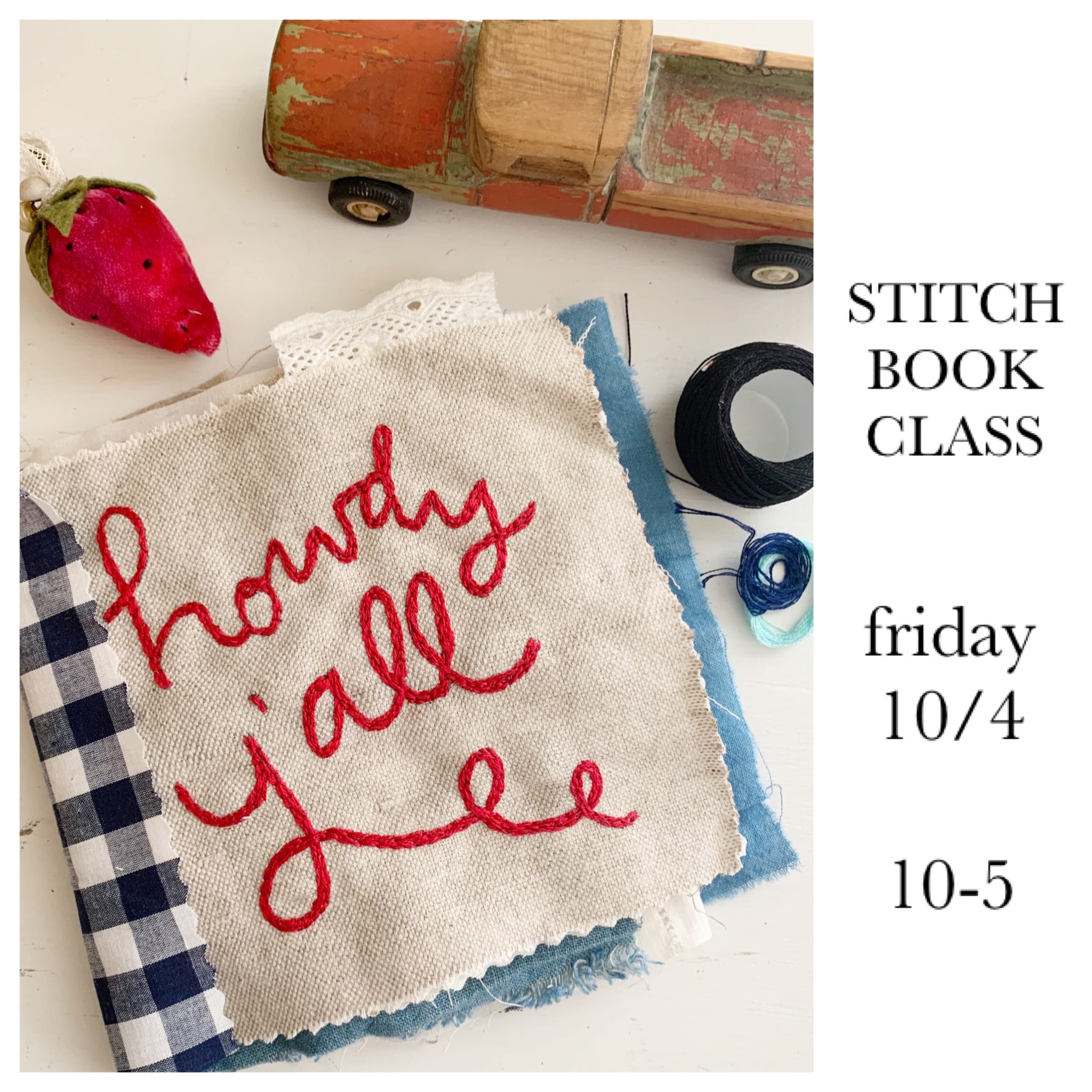 all materials included but please bring your own embroidery scissors
learn how to create a darling stitch book celebrating the style of Texas! full of slow stitching patterns, vintage trims and special embellishments....this will be
a unique and beautiful place to keep and admire your handiwork.
this workshop will cover the introduction and construction of your stitch book, stitching techniques and experimenting with different textiles.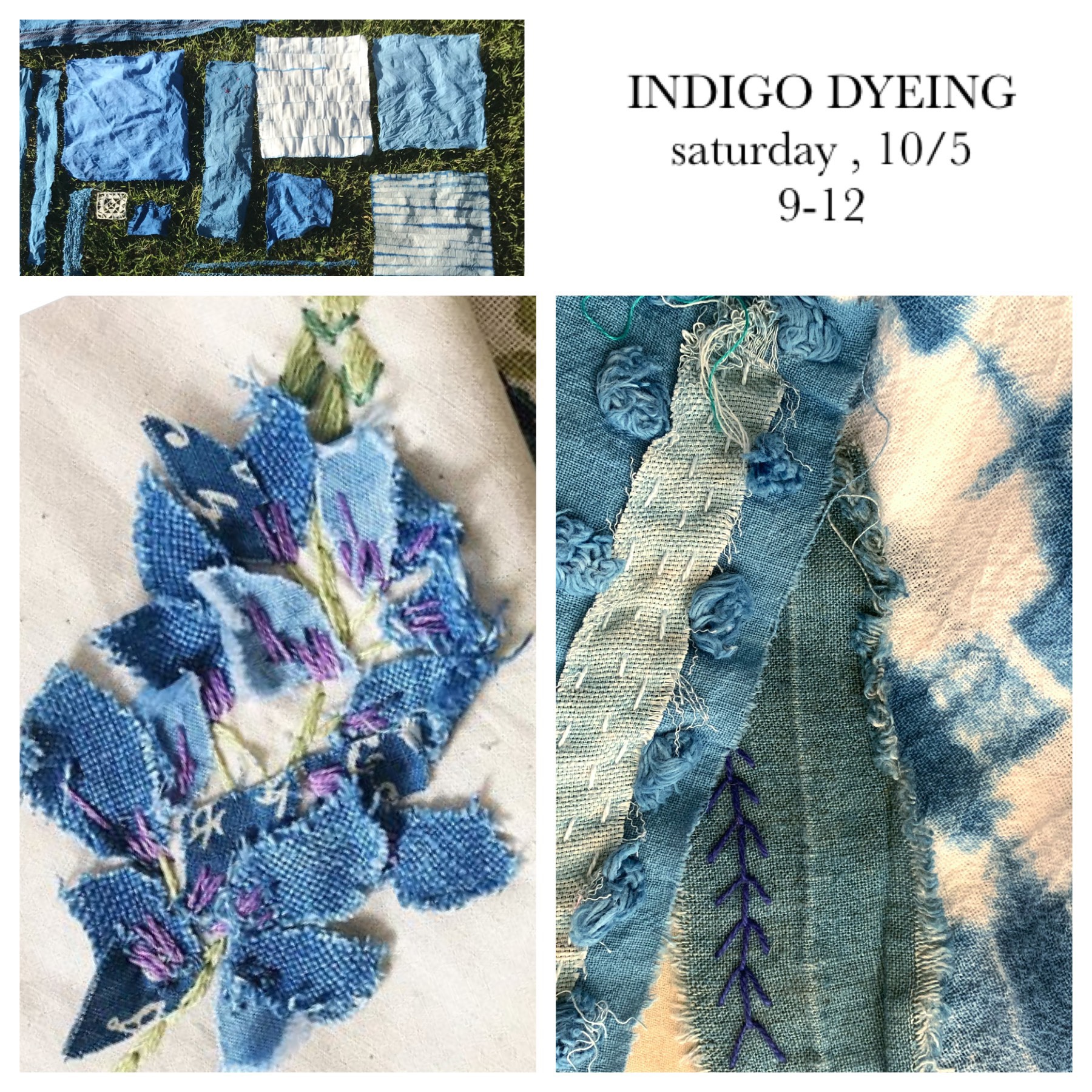 indigo dyeing workshop $65.00
all materials included but please bring an apron!
you may bring a few small linens (like hankies or napkin linens) to dye in addition to the materials we will provide you with! (they must be natural fibers)
come experience the complete joy of dyeing textiles in an indigo dye pot! create fabric for your stitch book while learning how to make one-of-a-kind patterns with twisting and folding techniques.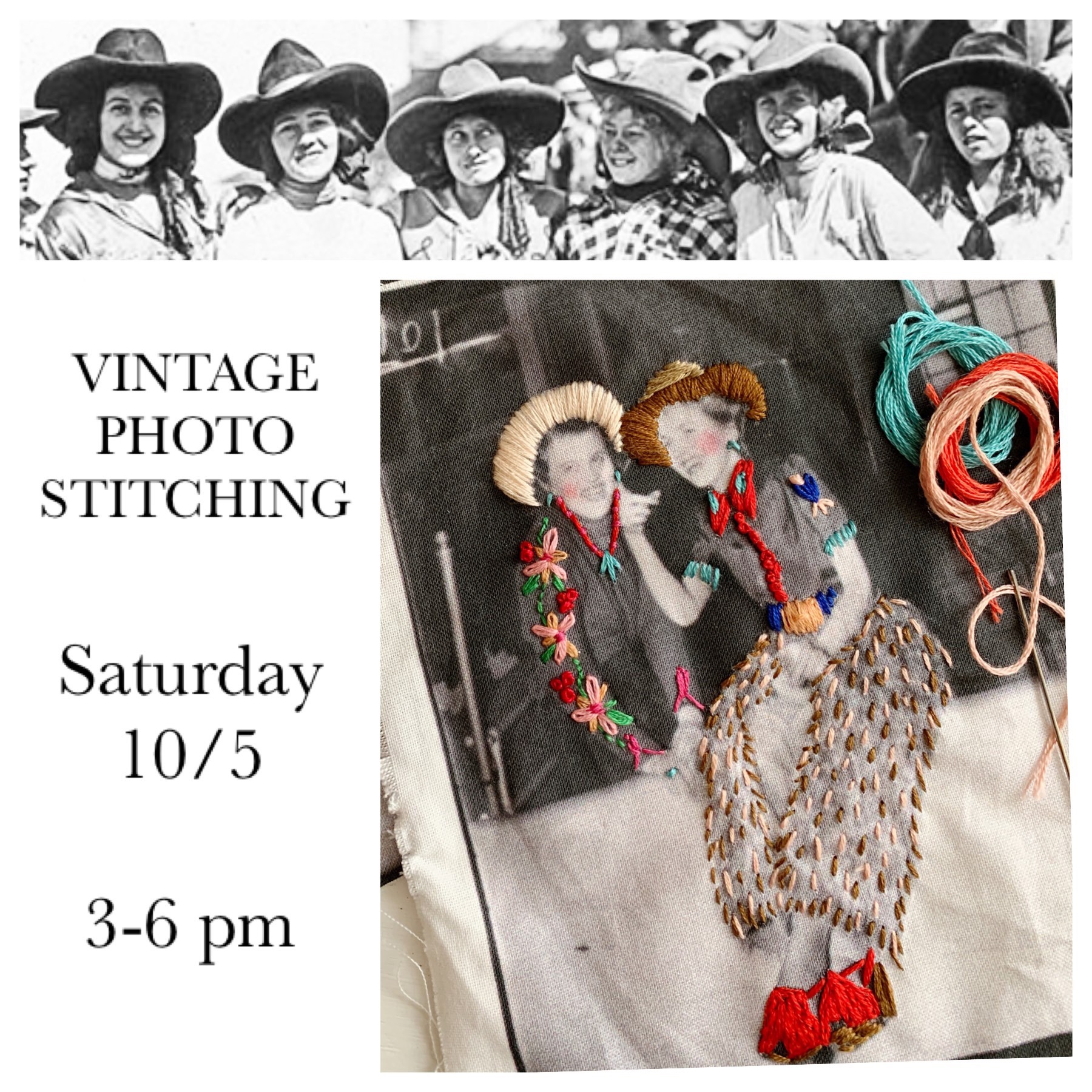 vintage photo stitching
$65.00
all materials included but please bring your own embroidery scissors.
we have scoured the earth (well, at least the country) for our favorite vintage cowgirl photos and created a panel of fabric for you to embellish and stitch! we will teach you various stitching techniques and how to add these pieces into your stitch book. (stitch book kit sold separately if you didn't take the stitch book class!)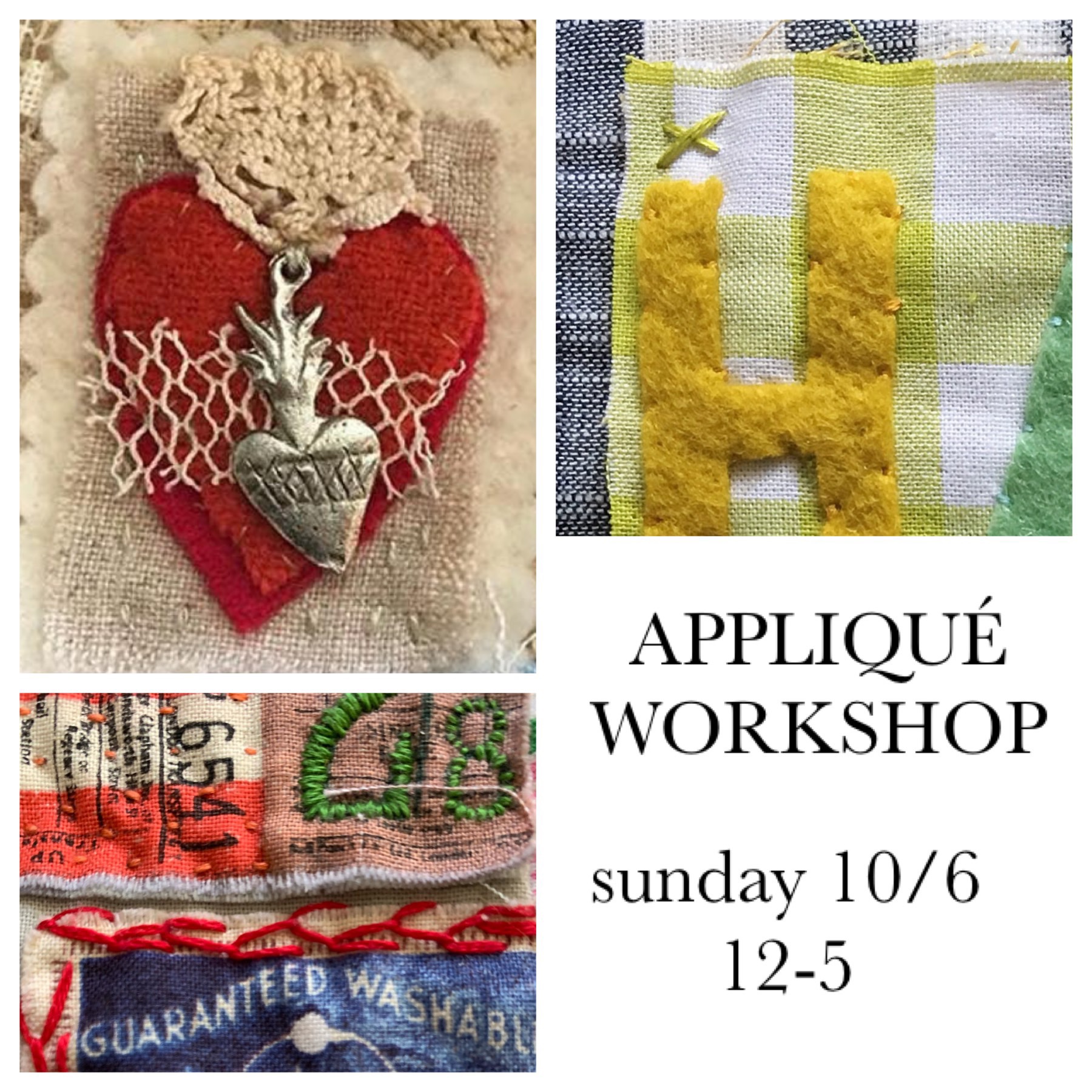 all materials included but please bring embroidery scissors.
learn how to appliqué using our favorite wool felt. we will also teach you how to add bits of fabric to your pieces using raw edge appliqué... including a charming milagros collage.
————————————————————
JULY CLASSES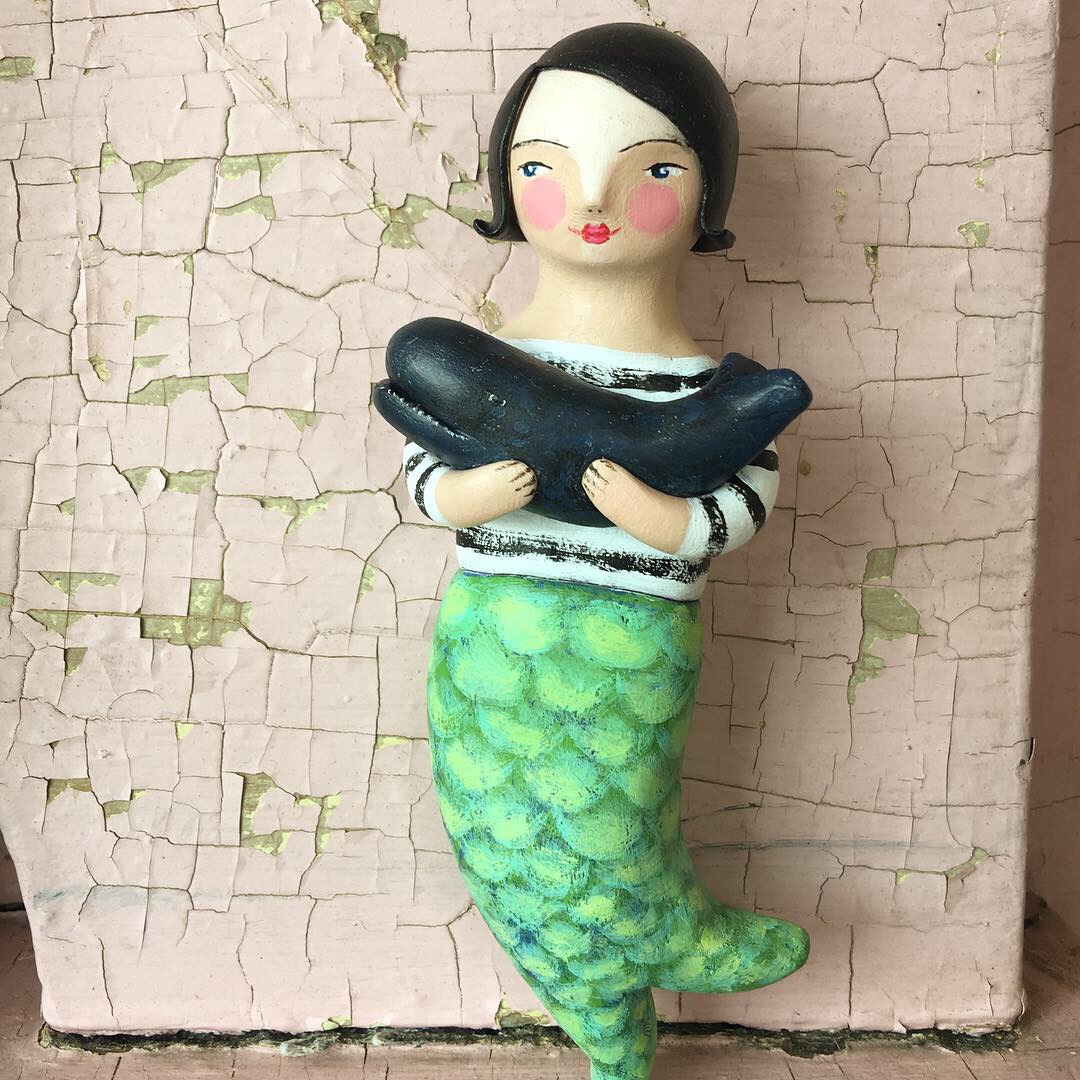 JULY 27, 2019
10:30 - 5:00
PAPER CROWN, WACO, TX
$65 all supplies included
learn how to sculpt and paint your own little mermaid art doll. hooray for summer!
call cindy to book your spot… #254-224-7436
creative soul camp at The Whatever Craft House
hosted by Stephanie Ackerman with guest artist Jenn McGlon (that's me!) and guest speaker Emily Thomas
JULY 11 - 14, 2019
The Whatever Craft House in Kansas!
more details at homegrownhospitality.typepad.com
the happy birds workshop at
Mary Engelbreit Studios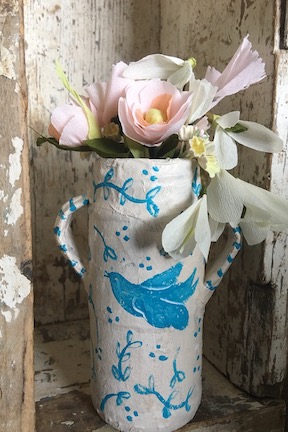 paper flowers and papier mache vase with charlotte lyons and me!
MAY 5, 2019
3-6 pm
PAPER CROWN, WACO, TX
$75 ALL SUPPLIES INCLUDED
i am so delighted that my dear friend, Charlotte Lyons, is headed to TEXAS to teach! she has several other classes she'll be teaching that weekend too… all at Paper Crown!
we are teaming up to teach you how to make a paper flower bouquet and then paint a sweet papier mache vase so you have the perfect vessel to display them in.
APRIL 6, 2019
10:30-5
PAPER CROWN, WACO, TX
$75 all supplies included
come make a sweet bunny girl with me! we will sculpt with polymer clay, paint and decorate our little gal. you will get a 1 hour break to go grab some lunch for yourself. call cindy to reserve your spot #254-224-7436
see you there!